Managed Cybersecurity and IT Support for Charlotte as well as all of North and South Carolina: 20+ Years of Dedicated Service
Providing Exceptional, IT Services, Cybersecurity, Data Security & Business Phone Systems
Contact us today for a FREE Cybersecurity, IT Support, business network, data security, or phone system assessment
Experience Matters: Partner with a 20-Year Veteran in Delivering Top-Quality IT Services, Cybersecurity, Data Security & Business Phone Systems
Business IT is a very complex network of hardware, software, platforms, and vendors that are usually vital to the operations of a modern business. If one part of this intricate system fails, it can cause work stoppages that halt business operations and frustrate your employees. Without a reliable IT network, your customers will experience frequent delays and may choose a competitor in the future— but you can prevent this from happening. Finding an experienced and efficient Cybersecurity and IT support partner within your IT budget to take care of your IT issues is the best solution, and SpectrumWise is a leading IT Support provider for Charlotte NC businesses.
Our comprehensive Managed IT and Cybersecurity Services are proactive and highly effective at preventing issues from occurring in the first place. We'll manage and monitor your IT, and provide layered protections and updates to all your systems. Should any problems arise in spite of this, we'll troubleshoot your issues fast and accurately, then resolve them with targeted solutions so they can't get in the way of your productivity again. With SpectrumWise at your side, you'll be able to focus on your business knowing that an experienced IT partner is always looking after your technology.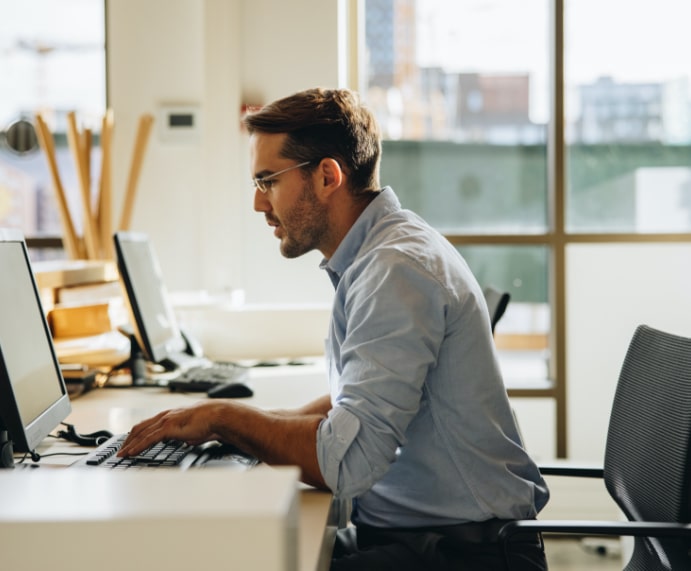 For over 20 years, small- and medium-sized businesses in Charlotte NC and the Carolinas have relied on SpectrumWise for state-of-the-art technology, cybersecurity and excellent IT support services. As your technology partner, we provide IT solutions and cybersecurity that let you focus on your clients, enjoy peace of mind, and boost your bottomline. We are a certified Microsoft Small Business Specialist who cares about your growth. We've partnered with industry-leading firms like Microsoft, Dell, and SonicWALL to ensure you get solutions that align with the needs of any modern business.
Our Charlotte IT Support & Cybersecurity Solutions
Partners & Certifications
When you partner with SpectrumWise, you gain the confidence of working with a company that's backed by world-renowned leaders in technology and products. We hold numerous partnerships and certifications with the companies such as:
Let's talk about Cybersecurity & Business Technology!
As your IT support company, we help businesses, like yours, make business technology work more efficiently and get a better return on your IT support investment.
Fill out the form to request a discussion with SpectrumWise regarding your IT Systems, Cybersecurity, Data protection, or Business Phone System.
Contact us today to discuss how we can make your business technology better.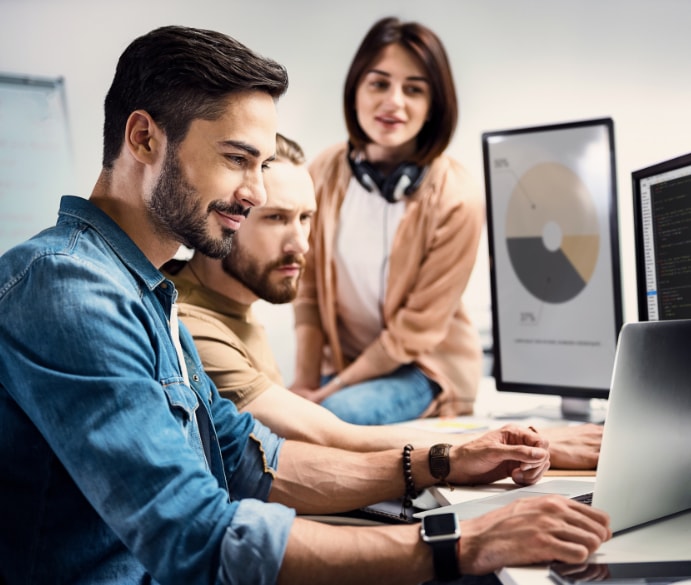 Our clients represent the best their industries have to offer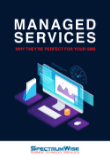 Managed IT services give you more productivity, for less money
…If you're ready
Stay up-to-date with the ever-changing Business IT Support world

Security
During the holiday season, it's easy to lose focus on work-related responsibilities. Hackers may actively exploit the distractions that accompany this joyous time. While you're
Read More