IT Consulting Charlotte NC
We're the leading IT Consulting Services provider in Charlotte NC.
IT Consulting services provider serving Charlotte and North Carolina
Every successful modern business has one thing in common: the right technology. This can look like anything from a business phone system that improves cost efficiency and customer experience, or an entire technology infrastructure built to support an organization's unique needs. However, not every company that invests heavily in the latest invention succeeds. This is because technology onlly delivers effective and valuable business solutions when deployed and managed properly. Without such expertise, it can easily cause more problems than it solves. The easiest way to ensure you get the most out of your technology investment is to partner with a reliable IT consulting services provider such as Spectrumwise.
Our IT Consulting services involve a Virtual Chief Information Officer, (vCIO) who will work to improve your business processes using expertise and advanced technology. We'll take the time to learn about your current challenges and long-term goals, then develop a personalized IT roadmap detailing the tools and steps that'll get you where you need to be. The recommendations will be based on your specific requirements and budget, as our ultimate goal is to streamline your operations to increase productivity and reduce expenses.
With our Charlotte IT Consulting services you get: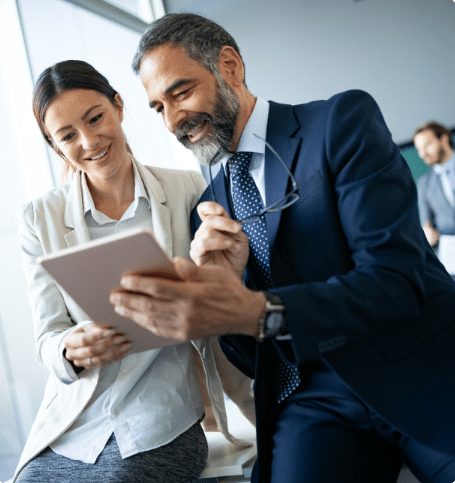 Why choose Spectrumwise as your Charlotte Managed IT services provider?
A Registered Microsoft Partner and a Microsoft Small Business Specialist.
Founded in Charlotte, NC in 2001, SpectrumWise began with the vision to help small and medium-sized businesses like yours get a real return on their technology investments. Since then, we have remained dedicated to providing state-of-the-art IT support, services, and products that allow our clients to get ahead of the competition and achieve greater success.
We achieve this through IT solutions that are designed and created with your unique business needs in mind, and implemented by industry experts. We'll always go above and beyond to deliver efficient, affordable IT services that add real value to your growth because we value building long-term relationships with our clients.
Frequently Asked Questions
Partnering with Spectrumwise is simple and easy.