Managed IT Services Charlotte NC
Providing Exceptional Managed IT Services Since 2001 in Charlotte NC
Managed IT Services Provider Serving Charlotte NC, as well as North Carolina and South Carolina
Effective technology management requires expertise and consistency. For many SMBs that don't have sufficient in-house IT staff to handle these tasks, the most efficient solution is to partner with a reliable Managed IT services provider. For a fixed monthly fee, businesses get access to network monitoring, cybersecurity, unlimited help desk support, and customized IT solutions by a full team of technology experts. These services are designed to improve operation efficiency and productivity while reducing costs. If you're looking for a dependable Managed IT services provider in Charlotte, North Carolina but don't know where to start, SpectrumWise is ready to help.
Our end goal is to ensure our clients can work confidently and efficiently with their technology by providing them comprehensive solutions. We achieve this by proactively managing your entire IT infrastructure and making sure that we provide the best Managed IT Services for your business. This includes monitoring systems to resolve potential risks before they evolve into major issues, providing routine software updates, delivering fast and effective IT support, and more. By choosing Managed IT Services in Charlotte NC by SpectrumWise, you can leave behind all IT-related worries and focus on the business at hand, knowing that your technology is in good hands.
Like many of our customers, information technology is most likely not your primary focus. Attempting to solve all of your IT problems internally can be costly and distracting, causing other aspects of your business to suffer. By choosing our IT Consulting Services, this ensures that your business remains secure and efficient without consuming valuable work time. SpectrumWise , as one of the top IT consulting services providers in Charlotte, enables your business to starts winning in IT.
With us as your managed services provider at your disposal, you'll be able to reduce downtime and avoid costly mistakes by relying on our team of expert technicians. We don't just do IT—we're also experts in business technology, so we can help you get the most out of your technology investments by making sure they're being used effectively and efficiently.
With Managed IT Services from SpectrumWise, your Charlotte business will get: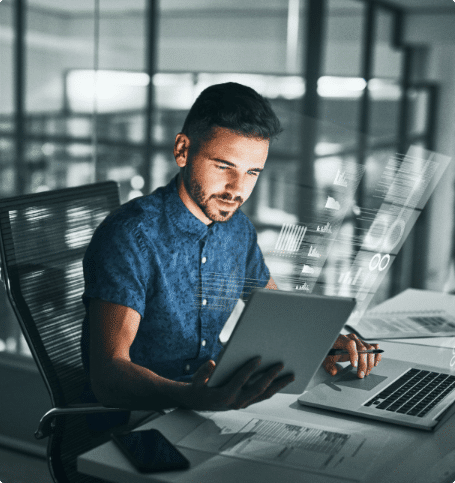 Why choose SpectrumWise as your Managed IT services provider in Charlotte NC?
A Registered Microsoft Partner and a Microsoft Small Business Specialist.
Founded in Charlotte, NC in 2001, SpectrumWise began with the vision to help small and medium-sized businesses like yours get a real return on their technology investments. Since then, we have remained dedicated to providing state-of-the-art IT support, service, and products that allow our clients to get ahead of the competition and achieve greater success.
We do this by delivering IT solutions that are designed, created with your unique business needs in mind and implemented by industry experts. As our aim is long-term partnerships, we'll always go above and beyond to deliver efficient, affordable IT services that add real value to your growth. We're not just another IT company. We're a Managed Services Provider (MSP) that provides affordable, dependable IT services to small businesses in Charlotte, NC.
Our Managed IT Services are designed to streamline your business' IT infrastructure so that you can focus on growing your business instead of worrying about how best to keep it secure from external threats like hackers or viruses. At SpectrumWise, we know how important it is to have reliable technology that can keep up with your growing needs as your business grows. We also know that you don't want to spend all your time managing systems or worrying about security breaches; you want someone else to do all that so you can focus on what matters: growing your business!
That's why we offer Managed IT Services—from basic maintenance and backups to advanced networking solutions and everything in between—at an affordable price. Now it doesn't matter if your company is just starting out or has been around for decades—we've got the tools, proven track record, and skillset to help you get things running smoothly like clockwork so you can focus on what really matters: growing your business!
Your partner in technology and success.
We're committed to the following values.
Frequently Asked Questions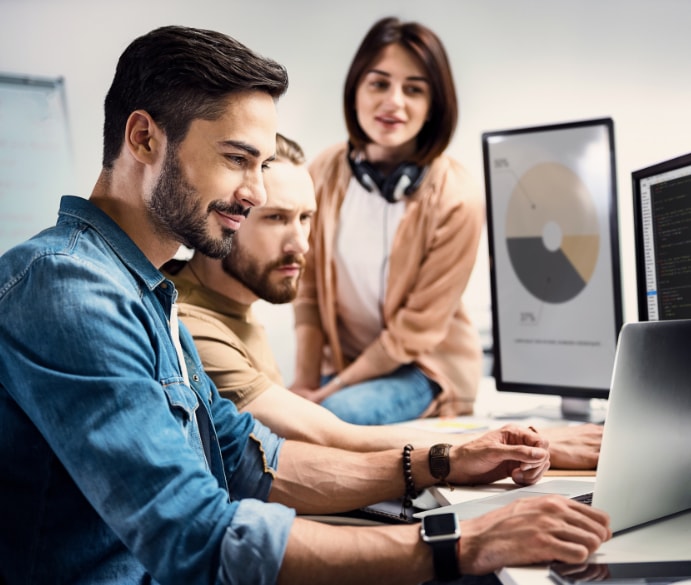 Our clients represent the best their industries have to offer