Managed IT Services in Greenville SC - Revitalize Your Business Operations with Spectrumwise
Your technology plays an essential role in your business's success. Without it, your daily operations would be nearly impossible. Unfortunately, most business owners fail to take comprehensive care of their IT until it's too late. What's more, leaving complex IT issues in the hands of your existing in-house IT team may increase costs, as more staff members may need to be added to the team and trained to fix complex issues.
Our IT consulting team ticks every box when choosing the right tools and expertise required to handle your company's IT challenges.
So, how do you know that you need a Greenville managed IT service provider? It starts with evaluating your business for the following signs:
Do you experience frequent, unplanned downtimes that cause service disruption to customers, slowed productivity, and missed revenue opportunities? Do your connected devices, servers, printers, and phone systems always cut out when you need them the most? Unanticipated downtimes cost businesses up to $5,600 per minute (or over $300k per hour). The causes of downtimes vary, although cyberattacks and natural disasters account for much of the losses.
To respond to unexpected downtimes, you need a reliable Greenville managed IT service provider that's ready to answer your call when you need them the most. At Spectrumwise, our expert team is ready to respond to your call during and after office hours to get your systems back up and running at peak.
Fill Out The Form Below To Get Your Free Consultation
Your partner in technology and success.
We're committed to the following values.
Partners & Certifications
When you partner with SpectrumWise, you gain the confidence of working with a company that's backed by world-renowned leaders in technology and products. We hold numerous partnerships and certifications with the following companies:
Overwhelmed In-House IT Staff
Understaffed IT teams often have a lot on their plate. Your in-house IT team is responsible for regular onsite system updates, network management, developing and installing company-specific applications, employee training on the available systems, and so much more. As such, responding rapidly to emergency downtimes while simultaneously monitoring your network defenses might be difficult to handle on their own.
With Spectrumwise, you can relieve the pressure off your existing in-house team, leaving more time and resources to focus on other critical systems.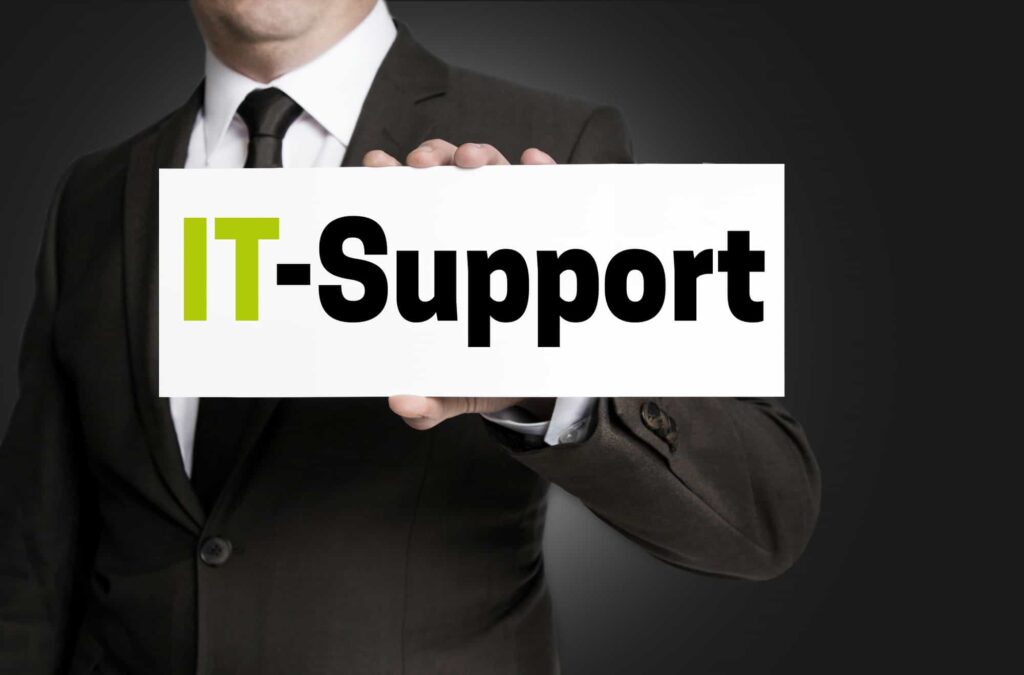 For small businesses, cyber attacks can be a real headache. In fact, 6 out of 10 small businesses that fall victim to a cyber attack go out of business within the year. Cyberattacks such as malware and viruses not only pose a risk to sensitive data but also disrupt daily operations.
Small and medium-sized businesses are often targeted precisely because they might not have the same robust security measures as larger corporations. But with the right cybersecurity measures in place, like firewalls, encryption, employee training, and proactive monitoring, from your MSP, your business can keep those cyber threats at bay.
Resolving complex IT issues consumes a lot of time, human, and financial resources. Additionally, the evolving nature of such issues makes it difficult for business expense managers to estimate the costs associated with repairs, maintenance, upgrades, and restoration.
Regardless, you need to keep your expenditure under control by paying only for what you need, when you need it. At Spectrumwise, we'll never upsell our services or charge you for services that you don't need. Everything is listed down in your contract, and charged under a predictable, flat monthly rate.
We also provide additional perks such as:
No long-term contracts.

Excellent customer service.

Rapid support.

Round-the-clock

Greenville IT support

.
With our flat monthly fee, you can better plan your budget, rest assured that no surprise costs await you at the end of the billing cycle.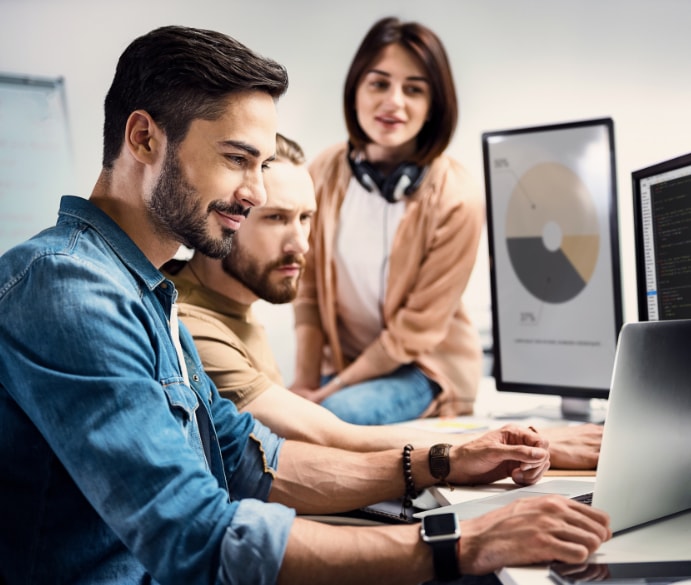 Our clients represent the best their industries have to offer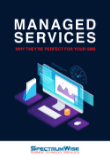 Managed IT services give you more productivity, for less money
…If you're ready
Should I outsource IT services if I already have an in-house team?
Absolutely! Outsourcing your IT needs to a managed IT service provider frees up more time and resources for your in-house team to focus their energy on keeping your business running at peak efficiency
Do I really need a managed IT service company?
A managed IT service company helps businesses streamline their operations at scale. Outsourcing your IT services to a managed service provider (MSP) allows you to focus on your core business objectives while leaving the complexities of IT management to experts.
Which businesses can benefit from managed IT services?
Small and medium-sized businesses are one of the biggest beneficiaries of managed IT services. That's because they often lack the in-house talent and the budget to hire an in-house team. A managed IT service provider like Spectrumwise is dedicated to addressing the needs of small and medium-sized enterprises so they don't have to spend more than they should on IT services.
How do you ensure the security of my data?
Spectrumwise invests in your data's security through solid firewall protection and advanced malware solutions. On top of that, we constantly monitor your network and conduct penetration testing to unveil and fix hidden weak points in your IT infrastructure.