IT Support Company in Belmont, NC That You Can Trust
From hiking to business, Belmont, North Carolina, has it all. Located only a few miles west of uptown Charlotte, loads of people call this suburban oasis home. Many small businesses have moved to the suburbs because of the increase in work-from-home environments and the decline in traditional office spaces. Many of these small businesses lack the resources or time to set up adequate business technology, or they think it is cost-preventative. Not so! SpectrumWise services Belmont and surrounding areas with affordable managed service provider support.
Your Trusted Managed IT Services Provider
Business IT can be complicated. Often, even small businesses rely on a network of hardware, software, platforms and vendors to operate efficiently and effectively. All the parts of the system have to work for the business to succeed. This means you need reliable IT support, especially if you are located in a suburb like Belmont, NC. You don't want your customers to have disruptions in services. At SpectrumWise, we can tailor our IT offerings to fit within your budget, address your needs and prevent unwanted disruptions in your business. That is why we are the leading IT support in Belmont, NC.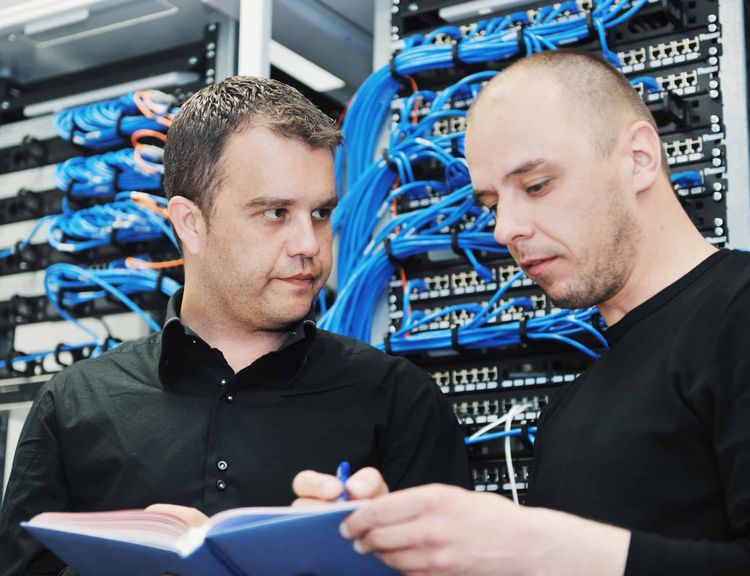 Fill Out The Form Below To Get Your Free Consultation
Focus On Growing Your Business -- Let Us Handle the Tech
We offer comprehensive managed IT services intending to eliminate problems before they happen. By managing and monitoring your IT, you don't have to worry about scheduling updates to your systems. We take care of and schedule updates to your system during your downtime because we know that in small businesses, time is expensive. If and when you have problems, we take care of all the troubleshooting and get you back to speed as soon as possible so you can focus on your business, not your IT. With SpectrumWise at your side, you'll be able to focus on your business, knowing that an experienced IT partner is always looking after your technology.
We have nearly every IT solution you can dream up, including:
Our services are customizable and scalable to fit nearly every budget. Our goal is for your business in Belmont, NC, to succeed.
Business Continuity Planning Answers the What-If Questions
Disasters come in many forms, and they might be natural, like a hurricane, or they might be caused by an individual — either accidentally or with malicious intent. In either case, your business needs a plan to recover as quickly as possible. Business continuity planning includes developing data backup procedures, disaster recovery planning, and ransomware remedies to provide you with peace of mind.
SpectrumWise Partners With You to Solve Your IT Challenges
For over two decades, SpectrumWise has had the privilege and honor of providing managed IT services to small- and medium-sized businesses in the Belmont, NC, area. Our state-of-the-art technology and excellent IT support services are unparalleled. When you partner with SpectrumWise, we provide IT solutions that let you focus on your clients, enjoy peace of mind and build your business. We are a certified Microsoft Small Business Specialist, and we are partnered with industry-leading firms like Microsoft, Dell and SonicWALL to ensure you get solutions that align with the needs of any modern business. Call us today at (704) 286-9663 to find out how integrating managed IT services can help your small business.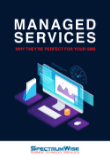 Ready to enjoy all the benefits of the finest Managed IT Services in Belmont?
Get our free eBook and find out why they're perfect for your organization.
Partners & Certifications
When you partner with SpectrumWise, you gain the confidence of working with a company that's backed by world-renowned leaders in technology and products. We hold numerous partnerships and certifications with the following companies: