Spectrumwise: IT support Concord
Today's ever-changing entrepreneurial landscape pushes companies to adopt innovative technologies that boost operational efficiency and drive business growth. In such an evolving market, Spectrumwise provides the well-crafted digital solutions your company needs to modernize its IT environment and stay ahead of the curve.
We undertake day-to-day managed IT services to ensure existing infrastructure is in optimal health, sensitive data remains private, and for a quicker resolution of system interruptions.
Finding the Right Managed IT Service Provider in Concord, NC
According to GlobeNewswire, the managed IT service market size is growing at breakneck speeds and is expected to reach $680.08 Billion by 2030. Such an increase in the need for tech support has led to a surge in IT providers—a simple 'managed IT service' Google search is all the proof you need, as it will generate an unending list of international and local MSP providers.
While hiring a global company might seem appealing, choosing a local provider offers invaluable benefits and is often rewarding.
Some of the perks you can expect when you hire IT support concord providers include:
Personal Approach to Managed Services
Providers from your region operate under the same business climate, which gives them an in-depth understanding of your market. As such, they are better positioned to offer personalized solutions that meet your business needs and objectives.
Furthermore, they collaborate with other local IT specialists and often know how to handle any challenges you might face with, for instance, your internet provider.
Fill Out The Form Below To Get Your Free Consultation
Your partner in technology and success.
We're committed to the following values.
Partners & Certifications
When you partner with SpectrumWise, you gain the confidence of working with a company that's backed by world-renowned leaders in technology and products. We hold numerous partnerships and certifications with the following companies:
You are more than a client
Likely, you will physically meet the managed IT services Concord providers you hire. Whether a few blocks or a couple of miles away, they can easily send additional onsite help in case of system malfunctions, unprecedented downtimes, cybersecurity threats, and other emergencies. Unlike national and international MSPs, you will enjoy face-to-face communication, strengthening the partnership.
Besides, the local MSP will get to understand your business processes on a deeper level, which is a desirable perk that positions them to offer solutions that give your company a competitive edge.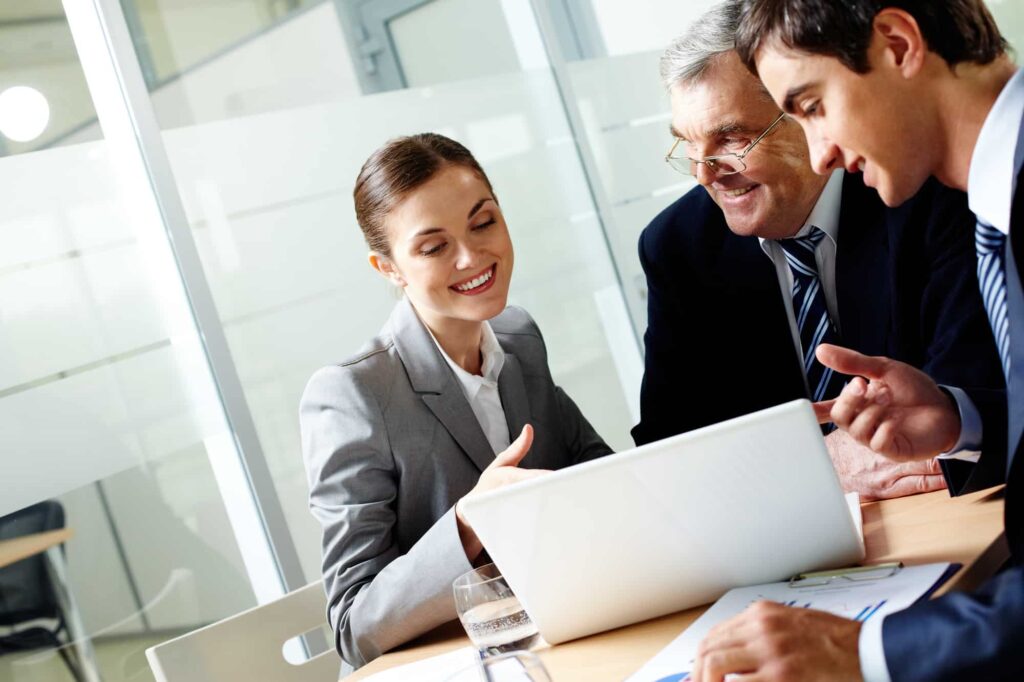 Local MSPs offer instant response since you are in the same time zone. As a result, you won't need to schedule a call or meeting and wait for an answer for prolonged periods, which is the case when you collaborate with people halfway across the world.
While IT support Concord providers are an excellent choice, finding one best suited for your company is the only way to ensure a fruitful partnership.
So, what should be your greatest concern when hiring local IT support?
The whole point of relinquishing all or part of your IT department's duties is so that you can sit back and concentrate on other mission-critical tasks. For this reason, you need to find a provider that offers high-quality service.
What's their technical expertise? What qualifications do they have?
Answering these questions helps you evaluate whether the engineers boast the skillset your company needs to advance!
Research shows that there is one cybersecurity attack every 39 seconds! And with hackers getting more sophisticated by the day, the managed IT support firm you choose must guarantee the safety of your company's and client's data.
For starters, an ideal MSP must take the zero-trust approach, set up robust threat detection tools, control access to private data, and practice continuous system monitoring, among other cybersecurity best practices. Working in such protected environments minimizes the chances of a breach and helps mitigate the consequences in case of a hacking attempt.
It's essential that you look past your MSP's visually appealing website and into its track record. Go a step further and read customer reviews. A simple Google search will do, but you can also peruse review sites to see what previous clients say.
Note that it's almost impossible to find a company that boasts positive reviews only due to the varying customer expectations. However, ensure that the IT support firm you choose has overwhelmingly positive feedback.
MSPs offer a wide range of services, but it's improbable that you will come across one that offers all the services IT departments need. That's why you must ensure that the services a potential MSP offers align with your business goals and objectives.
If you are in a highly regulated industry like finance and healthcare, choosing an MSP specializing in your industry is best for compliance reasons.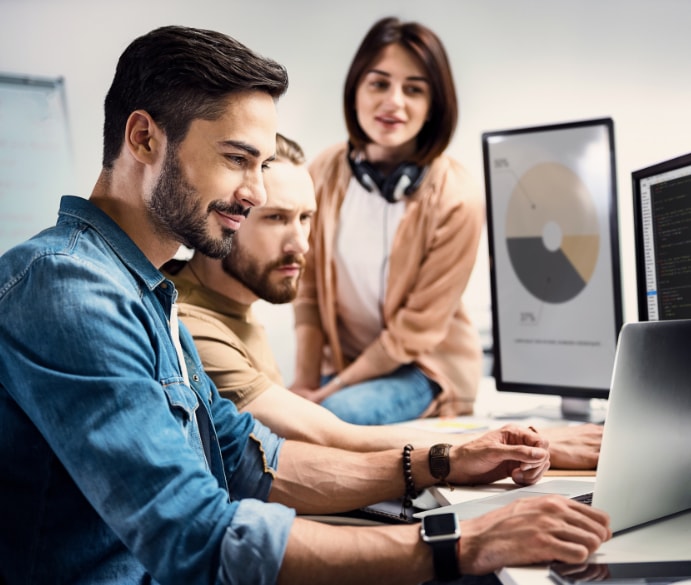 Our clients represent the best their industries have to offer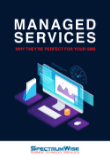 Managed IT services give you more productivity, for less money
…If you're ready
Benefits of Working With Spectrumwise for Managed IT Services in Concord
Round-the-clock system monitoring and IT support services
Proven track record of success that showcases our commitment to improving IT operations
Personalized services tailored to align with your business requirements
Strong commitment to pursuing innovations, achieving customer satisfaction, and forging fruitful and long-term partnerships
Wide range of services and solutions, including Cloud computing, IT consulting, penetration testing, server setup & support, network security audit, cybersecurity, and more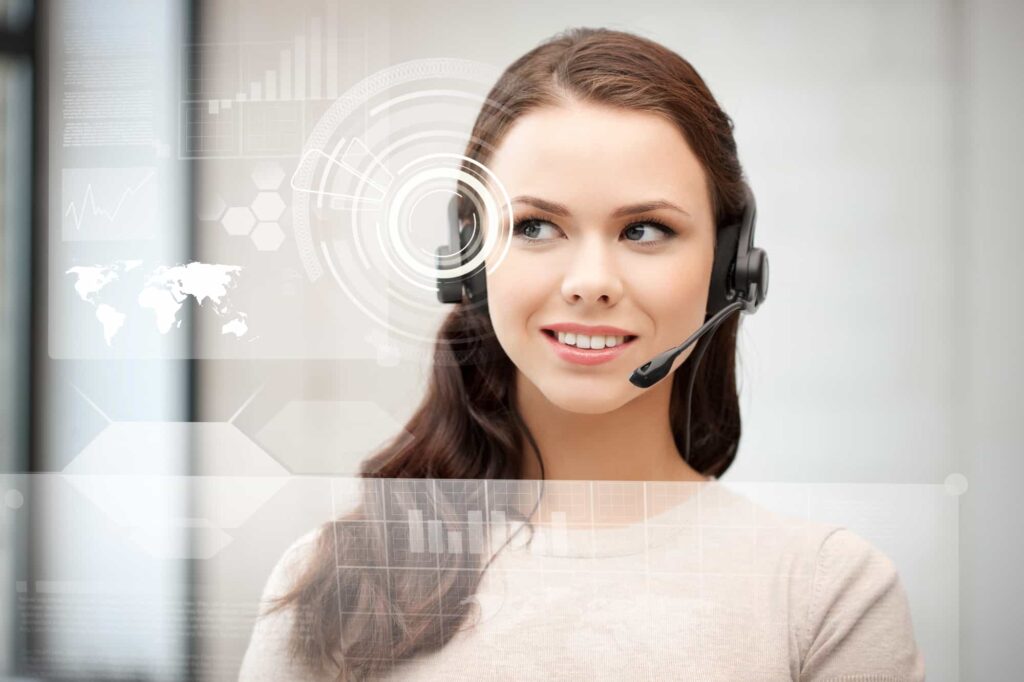 Spectrumwise's Approach to IT Consulting and Managed IT Services in Concord, NC
Regular and transparent communication to keep clients in the know

Establishing clear commitment and guaranteeing top-tier services through signing SLAs

Emphasis on proactive maintenance and monitoring to catch security breaches and possible system malfunctions before they wreak havoc

Taking a people-centric approach to beef up data security through continuous employee training and cybersecurity education

Emphasis on the zero-trust model that gives data access to authorized users only

Rapid response times and 24/7/365 support to minimize downtime and losses

Leveraging innovative technologies to boost the efficiency of business processes
Spectrumwise: Your Reliable IT Support Concord Provider
While there is a host of other managed IT service companies in Concord, NC, Spectrumwise is the partner you need to compete in the digital era. We are keen on emerging technologies and keep up with the latest IT trends to ensure we have the tools and resources to maintain a high-performing IT environment.
Furthermore, we offer personalized and scalable solutions that get you ahead of the curve and ensure business longevity. Customer satisfaction is one of our top company goals, so we quickly handle service requests, communicate transparently and regularly, and put in place the stringiest cybersecurity policies.
With over two decades of experience offering innovative tech solutions, you can rest assured that we will effectively and efficiently manage your IT processes and help you easily navigate the evolving digital world.
Contact us today for more information.