Top Rated Matthews NC IT Support Company
Manage Your Business IT Systems With Spectrumwise
Businesses have never seen such great productivity gains from technology, nor have they faced such a treacherous downside as they do today. Malicious actors target small companies because of their relatively weak security systems—about
three out of five small businesses collapse
no more than six months after a cyberattack. And the cost of hacks keeps soaring.
While it helps to employ new and better-experienced IT support staff, increase your cybersecurity budget and run round-the-clock checks to ensure that workers follow best practices, these steps alone are insufficient.
Hackers are constantly developing new ways to remotely access your business systems and network. With Spectrumwise Business Technology Specialists, you have a premium managed IT support solution that provides full service to companies that want to protect their computer systems and customers.
Why Spectrumwise Business Technology Specialists?
Spectrumwise helps businesses keep hackers at bay and offers emergency services to forestall hacks already underway.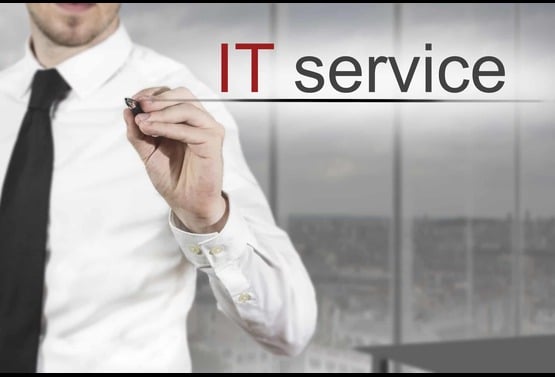 Fill Out The Form Below To Get Your Free Consultation
Maintaining IT staff is expensive when you consider the cost of compensation packages for each team member. At Spectrumwise, our plans and contracts are incredibly flexible. You can pick any of our 90-day, 180-day or one-year contracts.
Clients are at liberty to cancel their plans (after the initial 90-day period). We understand how complicated running a business can be and recognize the extra costs that can pop up in maintenance fees. That is why our fees are flat-rate and one-off.
Smooth Service Transition
Switching between different work models creates added risk, leaving loopholes where malicious actors can gain access. Our superior cloud service safeguards your business by ensuring a seamless and secure transition between programs.
Versatile Industry Experience
Are you thinking, "There's no IT support for my type of business"? Spectrumwise serves a wide range of companies. Our client base includes businesses in the health, accounting, manufacturing, construction, nonprofit, real estate, and legal sectors. You can benefit from the solutions best suited to your challenges, such as managed IT services, IT consulting or cybersecurity.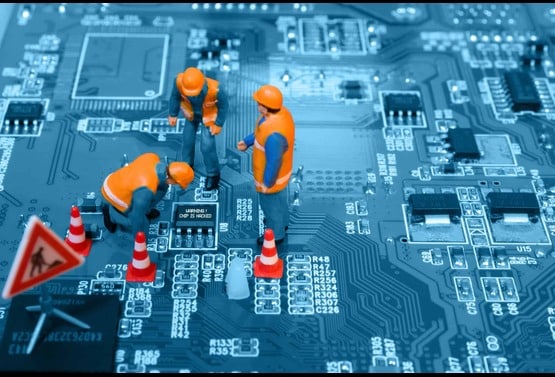 We keep your business safe through our proprietary "
7 Layers of Security.
" These layers consist of the many different systems and measures we employ to ensure a zero-hacking environment. They include:
Information security services
Physical security measures
Secure network and systems
Vulnerability programs
Access control measures
Protect and back up your data
Monitor and test your systems
Contact Spectrumwise Today for IT Support Matthews, NC
Business is hard enough on its own; don't let cybersecurity concerns add to your problems. The tech pros at Spectrumwise Business Technology Specialists are Cisco-certified Microsoft Small Business Specialists. We're familiar with a wide variety of technical problems and know what solutions are most likely to work for your business. Are you looking for a new IT consulting and cybersecurity firm to handle your IT issues, or are you dissatisfied with your current provider? Contact us today at 704-286-9859 to book an appointment.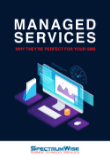 Ready to enjoy all the benefits of the finest Managed IT Services in Matthews?
Get our free eBook and find out why they're perfect for your organization.
Partners & Certifications
When you partner with SpectrumWise, you gain the confidence of working with a company that's backed by world-renowned leaders in technology and products. We hold numerous partnerships and certifications with the following companies: